Thank you for considering a financial gift the UCLA NRT-INFEWS Program.
Our program is primarily funded through a National Science Foundation grant. It is these donations that allow us to expand our research, sustainable projects and student support.
Your gift to the UCLA NRT-INFEWS Program supports: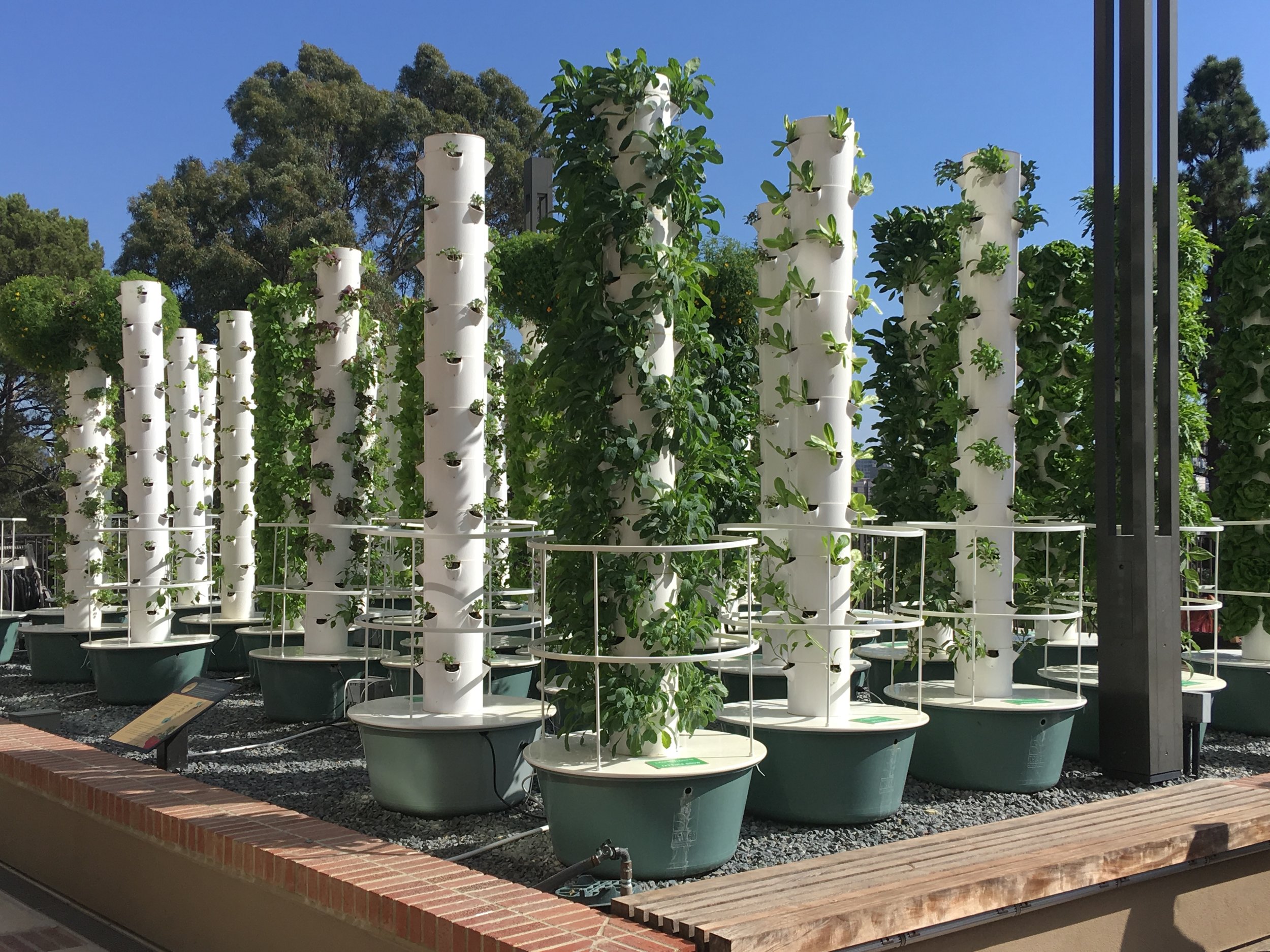 Food, water and energy are critical elements of the fresh food circular economy and urban sustainability. Vertical farming is all about delivering locally grown safe food using the least amount of fresh water, while reducing its energy footprint with innovative technological advances. The INFEWS program in collaboration with Vertical Green Technologies plans to build a vertical farm on campus.
Students in our program are given a sustainable project to focus on for the academic year. The research students have taken on included: the UCLA Edible Campus, UCLA Water Reclamation, UCLA Organics Waste, and more. To see more in depth details and video presentations click the Learn More button below.
Our trainees are involved in outreach projects such as: -"Urban FEWSing" will take NRT trainees and faculty participants to select urban farms in neighborhoods throughout LA, with different demographics and socioeconomics, to analyze, develop, and implement sustainable FEWS practices as pilots.
-The NRT trainees will develop FEWS educational modules to present to K-12 schools across LA
-Social media content will be developed by the trainees for major platforms including Facebook, Instagram, YouTube, and Twitter to help educate the general public about FEWS challenges